SERVING DINNER THURSDAY – SATURDAY 5-11PM / HAPPY HOUR 5-7PM
On the corner of 8th Ave. & Main St. in downtown Belmar, 801, offers casual contemporary American sit-down dining. Our craft kitchen is located on the second floor of Beach Haus adjacent to the taproom. Chef Rob Tuzeneu delivers a menu encompassing light shareable appetizers to seasonally sourced mains and crafted desserts.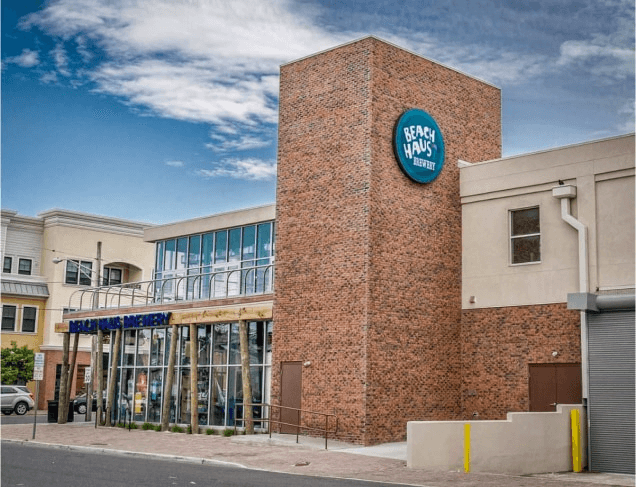 HEIRLOOM CARROTS & BRUSSEL SPROUTS
14
SRIRACHA HONEY, PEPITAS
MEATS+CHEESE BOARD
25
3 CURED MEATS, 3 ARTISAN CHEESES, FIG JAM, PITA CHIPS, CANDIED WALNUTS
ITALIAN FLATBREAD
18
PROSCUITTO, MOZZERELLA, ROASTED RED PEPPERS, BALSAMIC GLAZE
SUNDRIED TOMATO & SPINACH RISOTTO
12
CREAMY RISOTTO WITH SUNDRIED TOMATOES AND SPINACH
SARAH'S SALAD
14
ARUGULA, TOASTED PISTACHIOS, RED GRAPES, GRATED ASIAGO CHEESE, POPPY SEED DRESSING
CAESAR SALAD
13
ROMAINE, CROUTONS, PARMESAN, CLASSIC CASEAR DRESSING
PAN SEARED HALIBUT
32
POLENTA, SAUTEED CORN, LEEKS, AND PANCETTA WITH GARLIC HERB OIL
VEGETARIAN EMPANADAS (2)
15
FIRE-ROASTED CORN, BLACK BEANS, PEPPER CREMA
PORK MILANESE
22
ARUGULA, DIJON VINAIGRETTE TOPPED WITH BLISTERED TOMATOES, GARLIC, BASIL
SEARED SCALLOPS
32
ROMESCO, BELUGA LENTILS WITH TOASTED ALMONDS AND SCALLIONS
BISON PAPPARDELLE PASTA
26
MUSHROOMS, COGNAC CREAM SAUCE
FRENCHED CHICKEN BREAST
24
BUTTERNUT SQUASH PURÉE GARNISHED WITH SAUSAGE, CRANBERRIES AND KALE, FINISHED WITH DIJON SAUCE AND CORNBREAD CRUMBLED
HEIRLOOM CARROTS & BRUSSEL SPROUTS
22
SRIRACHA HONEY, PEPITAS
SLOW BRAISED SHORT RIB
30
BONE IN SHORT RIB WITH BARLEY RISOTTO AND BALSAMIC FIG SAUCE
GRASS-FED VEAL CHOP
32
PAN SEARED VEAL WITH CANNELLINI BEANS, PANCETTA, KALE AND TOMATOES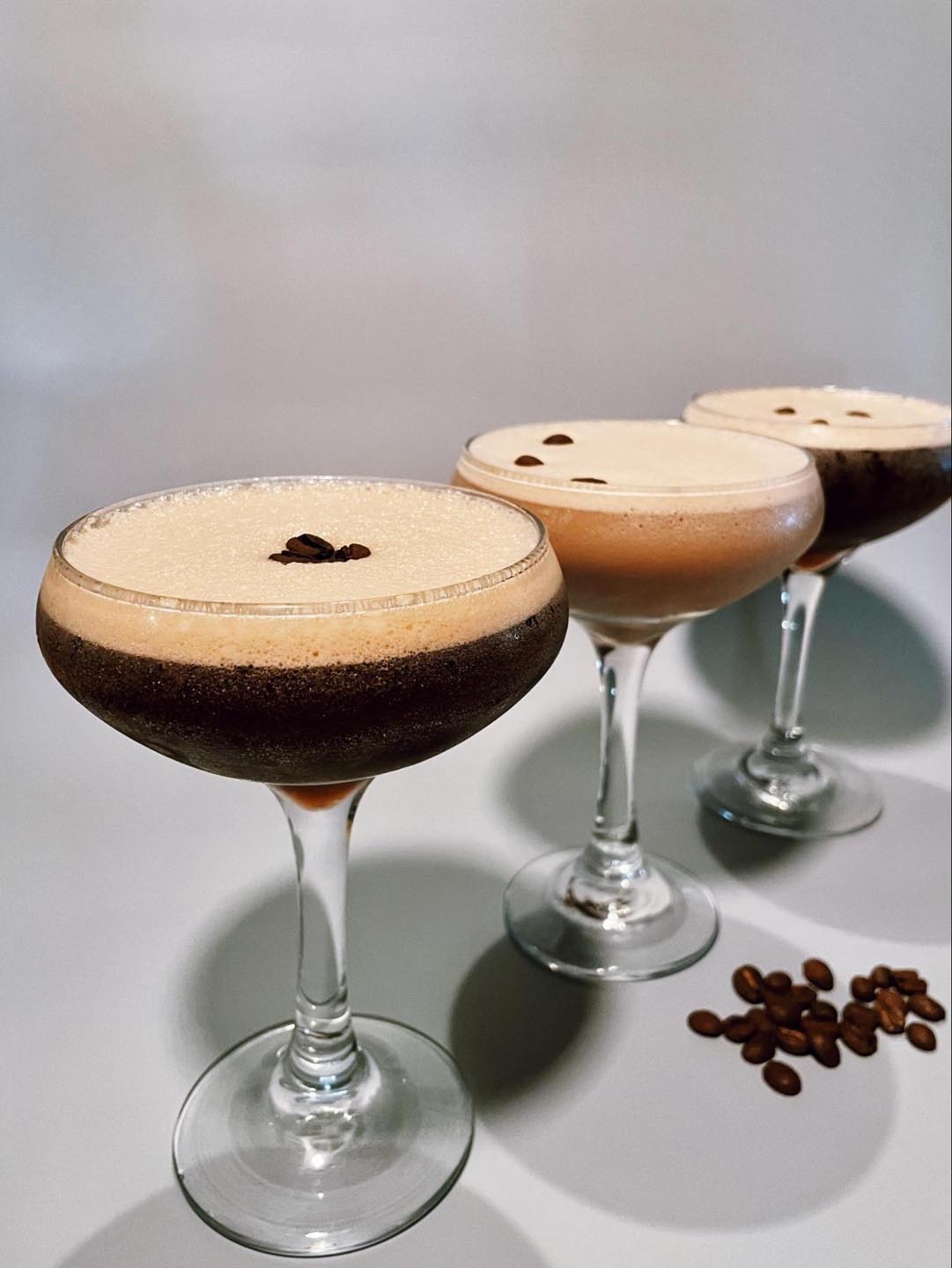 Espresso Martini
Classic: Vanilla Vodka, Espresso, Khalua
Creamy: Vanilla Vodka, Espresso, Khalua, Irish Cream
Nutty: Vanilla Vodka, Espresso, Khalua, Frangelico
Pistachio Espresso Martini
Vanilla Vodka, Pistachio, White Chocolate, Espresso
Brown Sugar Caramel Old Fashioned
Woodford, Brown Sugar, Walnut Bitters, Caramel Rim
Affogato
Vanilla Vodka, Fresh Espresso, Ice Cream
Vanilla, Strawberry, Chocolate
Sambuca Romano
Frangelico
Kaluha
Asbury Park Espresso Limoncello
Amaretto
Buffalo Trace Bourbon Cream
Hot Beverages
Espresso… $5
Cappuccino… $6
Americano… $5
Hot Tea… $3
Banana Empanada
12
Served with Dulce De Leche Ice Cream, Chocolate & Caramel Drizzle
Harvest Crème Brûlée
12
Pumpkin, Apple, Cranberry, Red Wine, Chai Tea
Spicy Hot Chocolate Crème Brûlée
12
Cocoa, Cinnamon, Cayenne
THE WANDERER
14
BARREL AGED GIN, CHAI, CITRUS, DEMERARA, NUTMEG
THE ADVENTURER
14
VODKA, CINNAMON, CRANBERRY, CITRUS, GINGER BEER
THE EARLY BIRD
14
BOURBON, MAPLE, BACON, BITTERS, APPLE CIDER
THE REBEL
14
REPOSADO, MEZCAL, CHOCOLATE BITTERS, CHIPOTLE, AGAVE, CITRUS
THE CAPTAIN
14
SPICED RUM, PUMPKIN, CITRUS, GINGER BEER
THE SCHOLAR
14
RYE WHISKEY, AVERNA, CHERRY BITTERS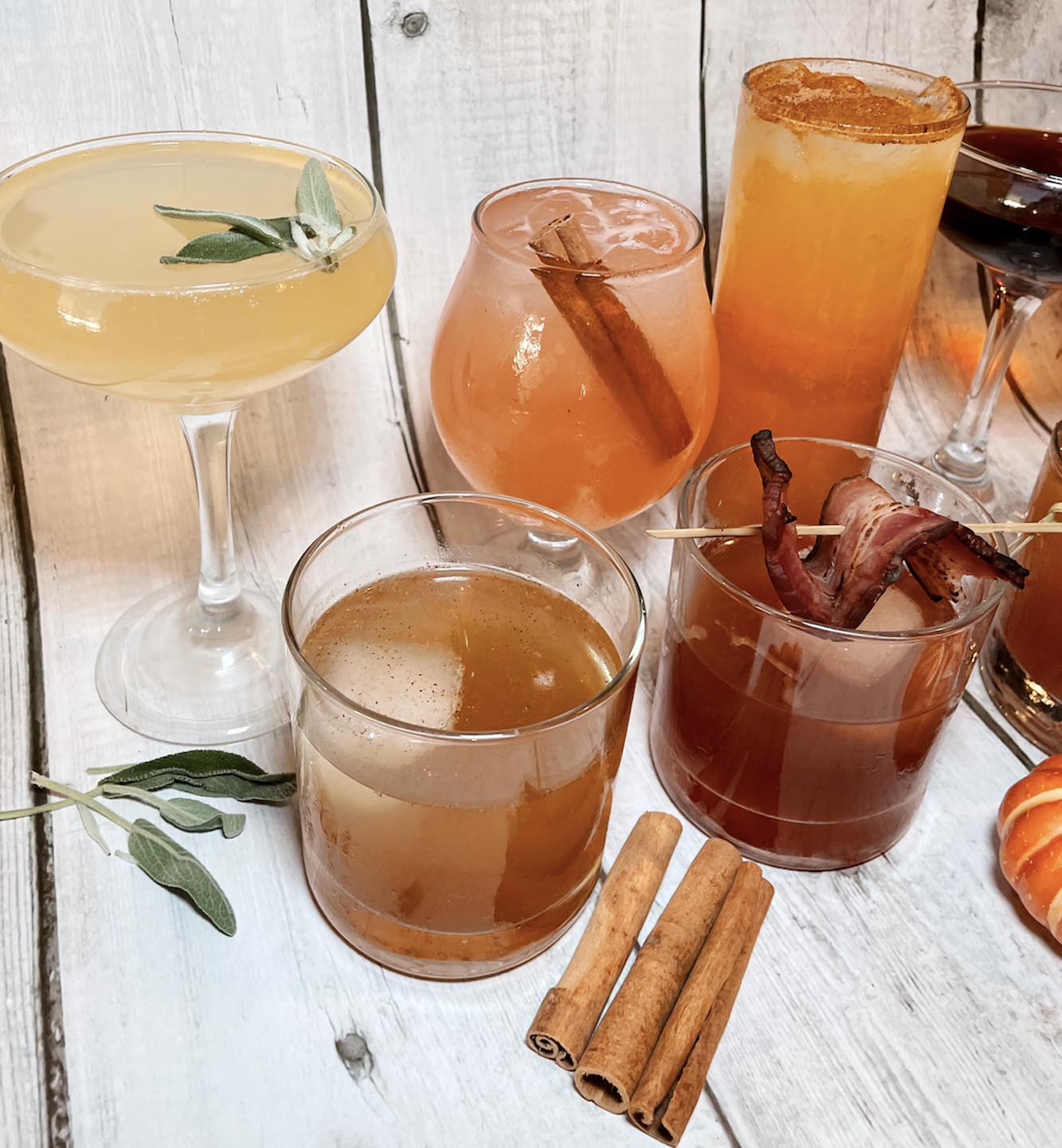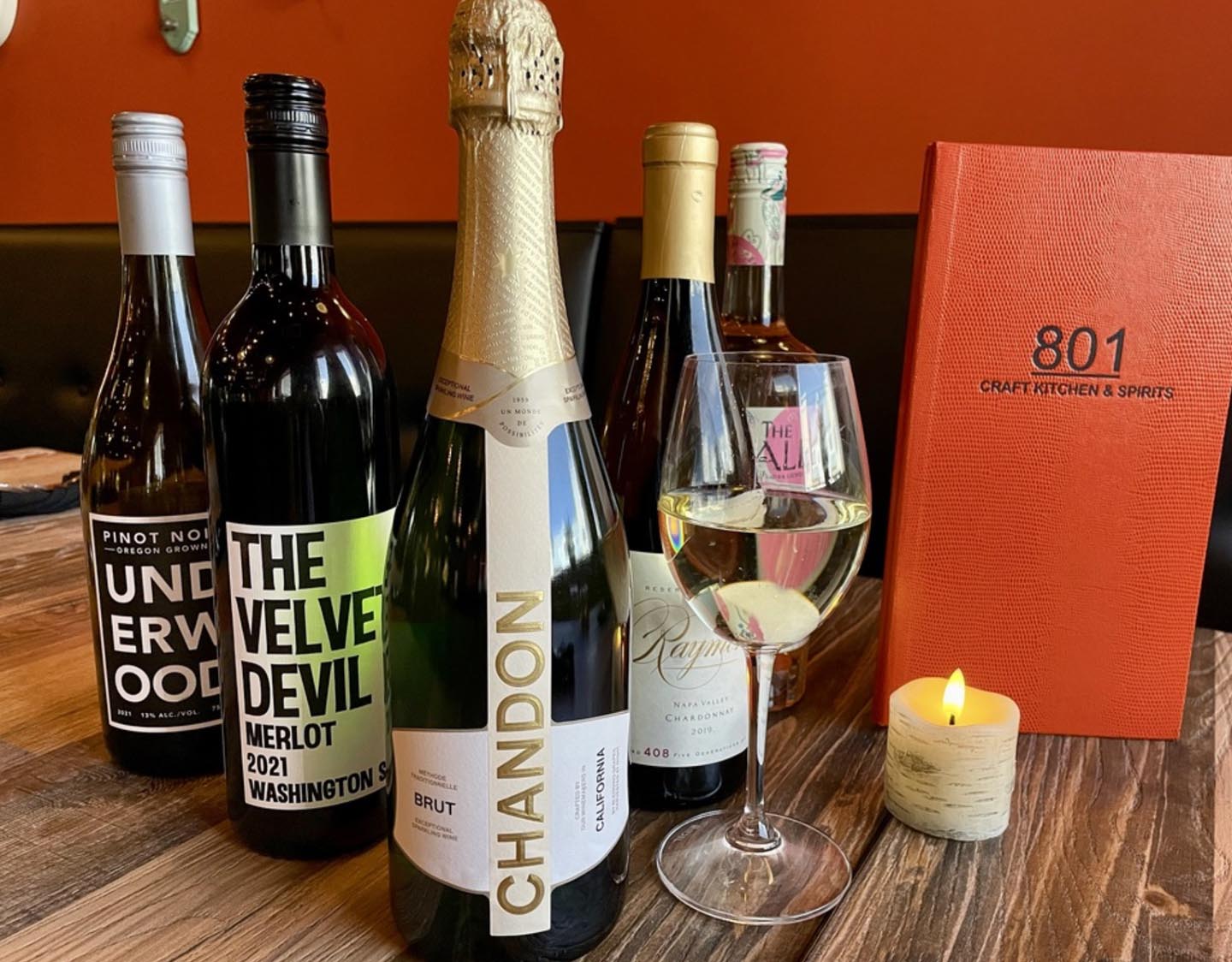 50 DEGREE RIESLING
28, 12
RHEINGAU, GERMANY
RAYMOND CHARDONNAY
38
NAPA VALLEY, CALIFORNIA
LA CREMA CHARDONNAY
38, 14
SONOMA, CALIFORNIA
DUTTON GOLDFIELD CHARDONNAY
65
SONOMA, CALIFORNIA
KIM CRAWFORD SAUVIGNON BLANC
45, 14
MARLBOROUGH, NEW ZEALAND
SANTA MARGARITA PINOT GRIGIO
55, 15
VALDADIGE, ITALY
THE PALE ROSE
38, 12
PROVENCE, FRANCE
CHANDON BRUT CHAMPAGNE
50
NAPA VALLEY, CALIFORNIA
VEUVE CLICQUOT BRUT CHAMPAGNE
140
CHAMPAGNE, FRANCE
ZONIN PROSECCO SPLIT
12
VENETO, ITALY
THE VELVET DEVIL MERLOT
38, 14
COLUMBIA VALLEY, WASHINGTON
EVOLUTION PINOT NOIR
42
WILLAMETTE VALLEY, OREGON
BELLE GLOS PINOT NOIR
125
SANTA BARBARA, CALIFORNIA
FEDERALIST CABERNET SAUVIGNON
38, 14
LODI, CALIFORNIA
KATHERINE GOLDSCHMIDT CABERNET SAUVIGNON
48, 15
SONOMA COUNTY, CALIFORNIA
CLOS DU VAL CABERNET SAUVIGNON
108
NAPA VALLEY, CALIFORNIA
STAG'S LEAP ARTEMIS CABERNET SAUVIGNON
125
NAPA VALLEY, CALIFORNIA
STERLING VINEYARD PLATINUM CABERNET SAUVIGNON
125
NAPA VALLEY, CALIFORNIA
DAOU PESSIMIST RED BLEND
48, 15
DAOU, CALIFORNIA
RECCHIA AMARONE CLASSICO
65
VALPOLICELLA, ITALY
Hidden Gem! One of the best – if not the best – culinary options in Belmar. The menu while limited is top quality, as are the unique cocktail selections. Decor is tasteful and service is with a smile.
– George W.
.
.
Everything was amazing!! The service was excellent, the food was great and we can't wait to go back! A new hidden gem with delicious craft cocktails and dinner!
– Dori S.
.
One of the best spots for quality food in Belmar, and perhaps the whole Shore. Definitely a hidden gem. Must check it out.
– OpenTable Diner
.
Creative menu and very nice team. We sat at the bar by the open kitchen and the staff could not have been nicer. They all looked to be happy working there and it came through in the service. Food was excellent and seasonal cocktails were a treat. More people need to visit this restaurant. It is a hidden gem.
– David S
.
Great venue. We arrived for the new Fall menu. My wife really enjoyed the veggie empanadas. I had the veal and it was delicious! The brussels and carrots were a great appetizer. My favorite was the Early Bird cocktail. Perfect fall drink!!! We will definitely be back. With friends.
– Bill O.
Fourth time at 801 Craft Kitchen. Excellent! The staff is super kind and friendly and the food probably the best in the area hands down! Do not pass up an opportunity to have a meal there!
– Christopher Z.
801 Main St
Belmar, NJ 07719